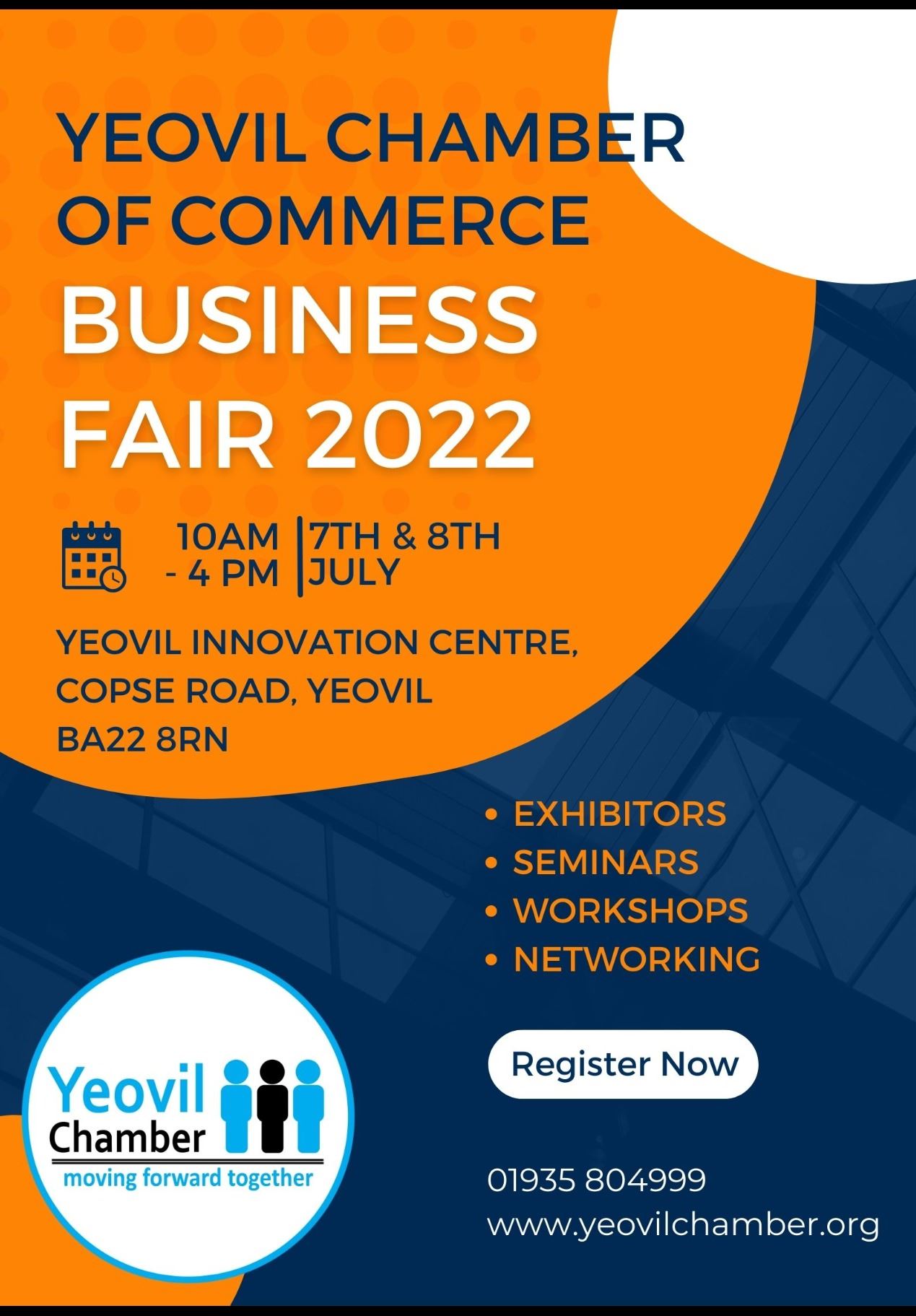 Business Fair
We are working with Yeovil Chamber to hold a two-day face-to-face business fair on Thursday 7th and Friday 8th July 2022.
The fair is open to all businesses to exhibit and we welcome applications from Somerset-based speakers, industry experts, and business leaders to take part in our program of workshops, seminars, talks and Q&A sessions.​
Want to represent you business?
Prices per stand are:
2 day main stand - £180
1 day main stand - £120
2 day side stand - £145
1 day side stand - £100
Workshop - £120
Contact us to secure your exhibition space.
Visiting the event?
Don't miss this opportunity to learn, network, and share information with local businesses.
Take part in this two-day event to learn about some of the best businesses in Yeovil.